We are entering into week five of Dr. Jordan Peterson's infantile temper tantrum, the updates of which I've added to that link (there are now accusations of campus police inaction, two alleged assaults, more faculty and student groups calling him an asshole, more trans protesters doxxed and receiving death threats, and formal complaints against Dr. Peterson–you can read more on the original post), and the University of Toronto has decided that the chaos and violence erupting at his freeze peach rally egged on by Rebel Media and his alt-right brown shirts is best resolved with a "debate." (emphasis mine)
Almost one month after psychology Professor Jordan Peterson published his first YouTube video decrying "Political correctness," the university has agreed to host a debate including Peterson and another participant.

In a series of videos published on October 24, Peterson discussed the university's response to his stance on gender identity. The first video decried the letter sent by Dean David Cameron and Vice-Provost, Faculty & Academic Life Sioban Nelson on October 18, which urged Peterson to stop voicing that they called "unacceptable, emotionally disturbing and painful" comments on gender pronouns. The second –- a lengthy video clocking in at nearly thirty minutes – explained Peterson's disagreement with the letter.In the third video Peterson stated that Cameron had agreed to provide a forum to discuss free speech in an academic manner.

In the video, Peterson lauded the university's decision to "do the right thing," saying that it was "unbelievably good news because it means the university has decided to uphold its position as an investigator into complex intellectual matters, and that we can discuss this like civilized human beings."In an email to The Varsity, Media Relations Director Althea Blackburn-Evans confirmed that a forum would occur, but could not confirm details on how or when the forum would operate, as it is still in early planning stages. There is also no word on who will debate Peterson in the forum.Peterson called on his supporters to commend the university for their willingness to uphold free speech on campus, and encouraged them to send emails thanking the university for "their quick and forthright action."Peterson could not be reached for further comment by press time.
So Peterson, who has given us ample evidence that he is willfully dedicated to blank fucking ignorance, feels entirely and perfectly qualified to debate my existence.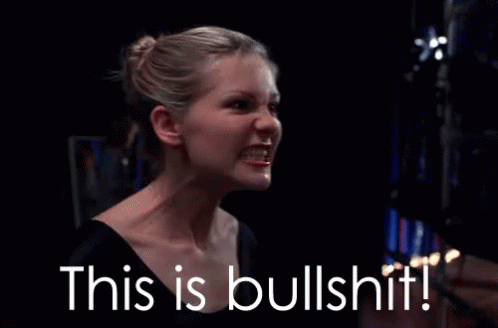 What is the purpose of this debate? Dr. Peterson has already demonstrated he will not change his mind. His opponent will not change his mind. Regardless of how well either side performs, Dr. Peterson's free speech goonsquad is already convinced he is right, and trans people will undoubtedly rally around his opponent. Very few people witnessing this debate are going to have an honest interrogation over their own bullshit. All it serves is Peterson's giant fucking ego in which this event–where people have been assaulted, doxxed, issued death threats and effectively had their education torpedoed because they can't chance the death threats to return to campus–is still making this about free fucking speech!
Here's the deal, beloved readers: I will cover the "debate" with Dr. Peterson, and the article will be called "Fact-checking Dr. Peterson." I know it will be called that because at no point in this entire fucking episode of whinging, lip-pouting, and foot-stomping has Dr. Peterson substantiated his fuck mothering arguments!
I leave you with this comment from "Cerberus is working overtime at the outrage factory" left on PZ's thread about Dr. Peterson
Seriously, you fucking whiny ass cis people. We're expected to hold our piss all day long, best plan routes around all the unknown people who want to kill us, and suffer endless slurs anytime we walk outside and you cry your asses to sleep over maybe having to learn a handful of extra pronouns.

Grow. The. Fuck. Up.
Word, Cerberus.
Will someone have to die before Dr. Peterson is charged for public incitement?
-Shiv