Oh I see the "Global" Secular Council (populated exclusively by Anglophones from the US and the UK plus one Swedish guy) has a Twitter account. I just replied to its "We're live!" tweet by asking what makes them "Global". I don't suppose they'll reply but I would really like to know.
But also interesting is that in that tweet they included the original of the front page masthead photo that we've been talking about. It's different, and different in an interesting way.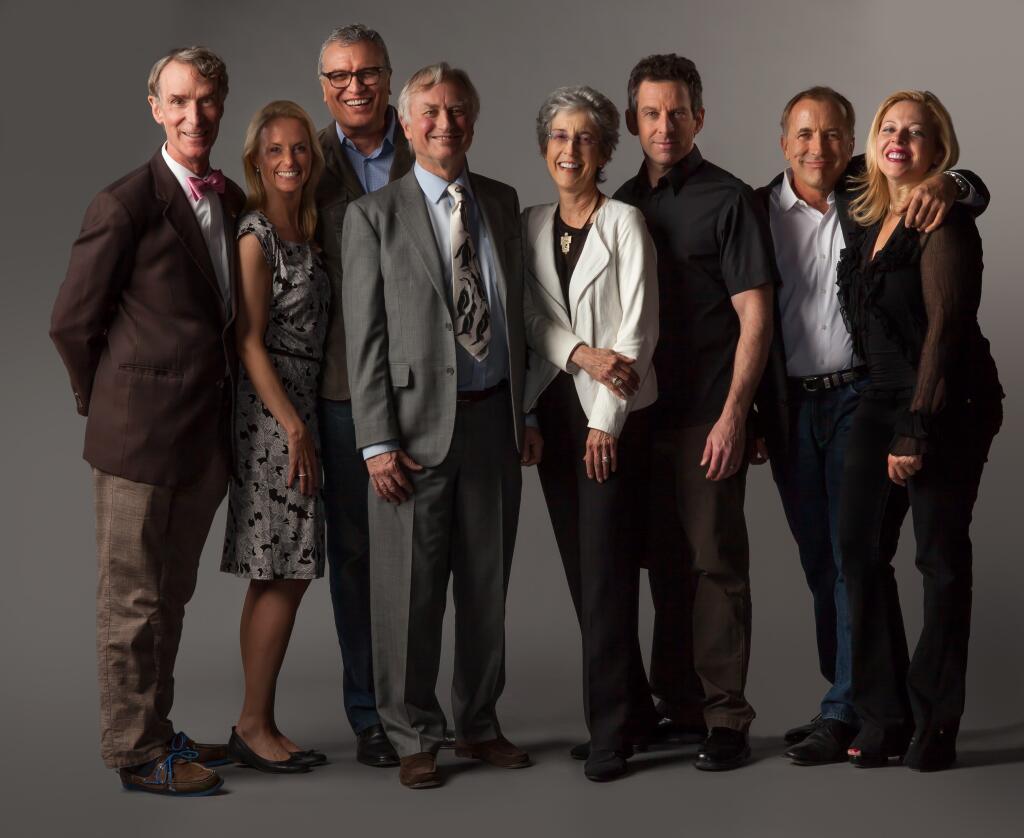 See there? On the opposite end from the Shermer-Rogers end, there's Bill Nye – but apparently they like the Shermer grab so much that they feel it's worth the price of not showing Bill Nye on the masthead. They want the first thing people see to be Shermer grabbing a woman and mugging like a frat boy, rather than Bill Nye not grabbing or mugging.
Strange choice.