I'm back. I didn't get sucked into the engines even once.
Yesterday morning CFI demonstrated in front of the Ugandan High Commission in Ottawa to protest the Kill the Gays bill. Vyckie and I went too. Kevin Smith, the director of CFI Canada, used Twitter to summon media attention, and took pictures. He gave me permission to post them.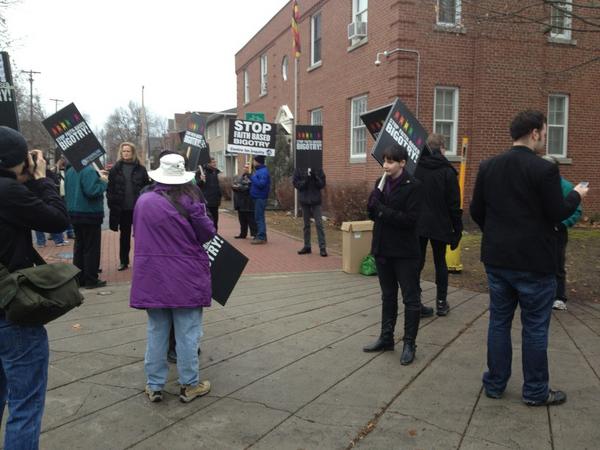 That's Seanna in the purple coat. She's the Director of CFI Ottawa, which is an unpaid position – a volunteer position, but that word suggests to me a not quite real job, and that certainly doesn't fit. The guy tweeting on her right is Michael Payton, and I'm hiding behind him.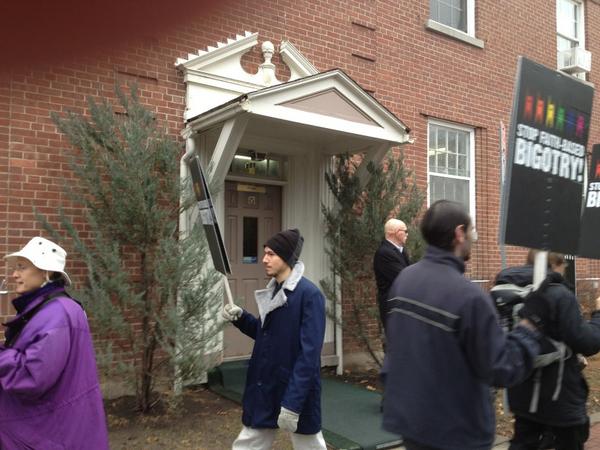 Kill the bill, kill the bill, kill the bill.
Kevin told me that one of the cops at the demo is on the LGBT panel of the RCMP. Yesss!
Support CFI Canada. They're doing good work.