I'm reading tweets from the American Atheists Convention again – there's a lot of good stuff going on there, despite all the disagreement over CPAC and humanism/social justice/feminism. My friend Vyckie Garrison is this year's Atheist of the Year; there was an ex-Muslims panel with Heina Dadabhoy and Muhammad Syed and Sarah Haider, and Asif Mohiuddin just did a talk.
They all stood in solidarity: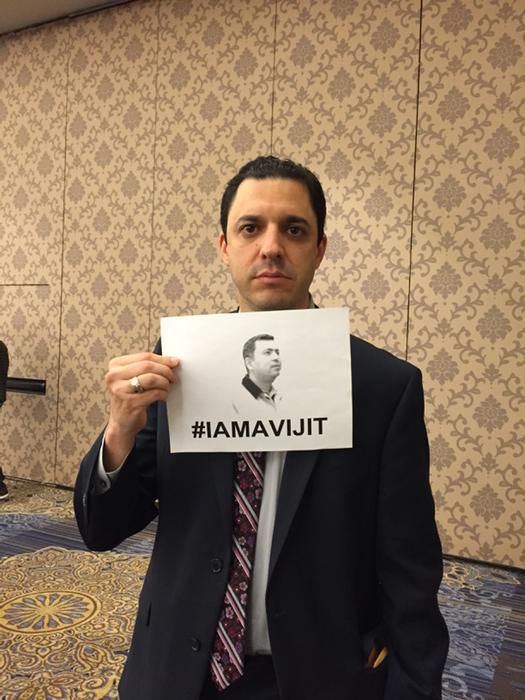 Asif:
Asif shared a video message from Rafida Ahmet Vanya, widow of Avijit Roy.
Asif? Please don't return to Dhaka.