Adam Deen of the "Deen Institute" (he's the founder and executive director) (of the "institute" he bashfully named after himself) is ranting at and about Maryam Namazie on Twitter. He's ok with ex-Muslims, you see (for the purposes of this discussion), but not with ex-Muslim extremists. What's that? One observer suggested "the difference is between silence and speech."
Author of Jesus & Mo obliged with an illustration.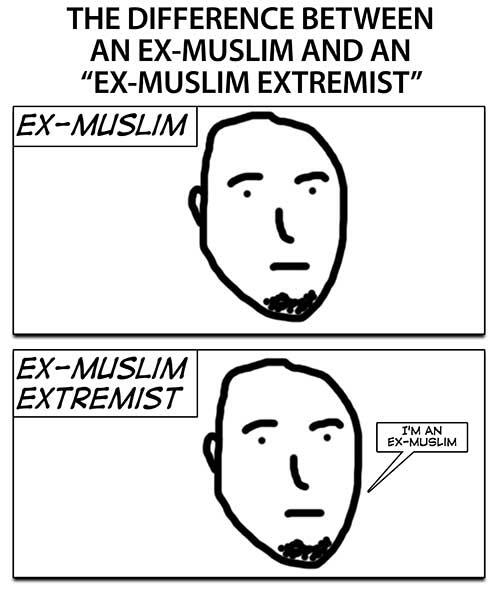 Adam Deen (of the eponymous "institute") offered an amendment.
I see. Normal is moving on, extremist is criticizing what you left.
I don't accept that definition of "extremist."