Maajid Nawaz, LibDem parliamentary candidate for Hampstead and Kilburn and chairman of the Quilliam Foundation, whom you may have seen rocking the discussion on the Big Questions, is trying to persuade his fellow Muslims to learn to calm down about inoffensive cartoons like for example the one in which Jesus and Mo (of Jesus and Mo) say hi how ya doin.
He posted that one on his Facebook the other day, and got some indignant responses. He tweeted it earlier today, and got a flood of death threats.
happymurtad tweeted a drawing too.
happymurtad@happymurtad

Desis rightfully hurt by me drawing Gandhi in my notepad are now swearing vengeance and complaining to the UN. pic.twitter.com/w6A18JqNwM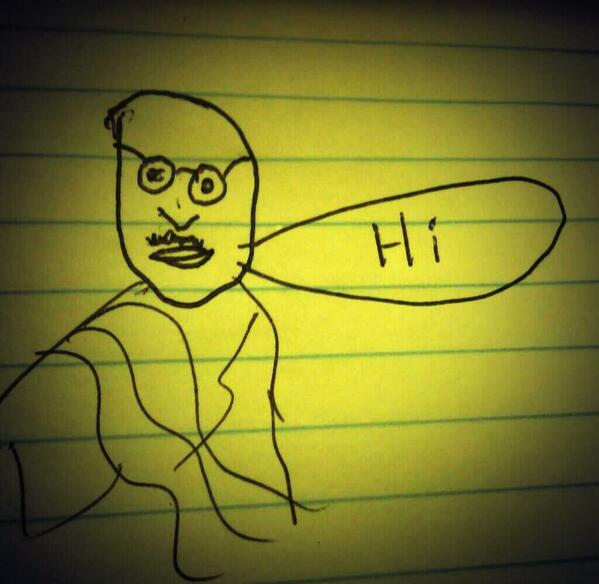 Then he followed it up with another.
happymurtad@happymurtad

The NAACP, who speak for all blacks, have just announced my apostasy from the Negro race for tweeting MLK sketch. pic.twitter.com/vwJLkIvww0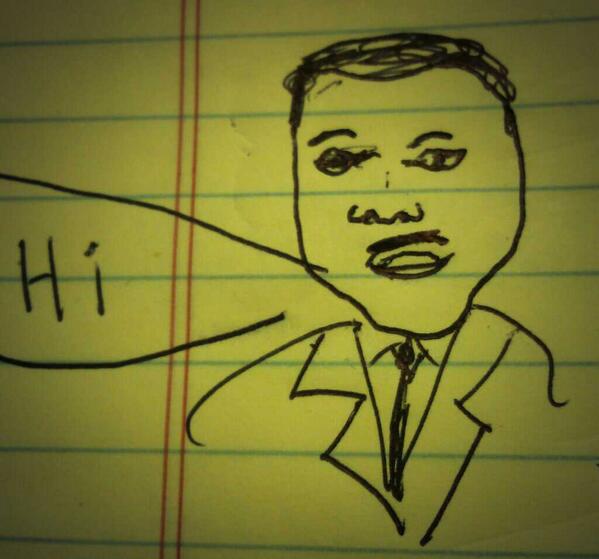 I know which team I think is more fun.