There's a thing called Personhood USA.
The Primary Mission of Personhood USA is to serve Jesus by being an Advocate for those who can not speak for themselves, the pre-born child. We serve by starting / coordinating efforts to establish legal "personhood" for pre-born children through peaceful activism, legislative efforts and ballot-access petition initiatives.
By "pre-born child" of course it means the embryo; by "pre-born" it means "inside the body of a woman whose wishes are entirely beside the point." By "personhood" it means "usurping the rights of the woman who is gestating the embryo."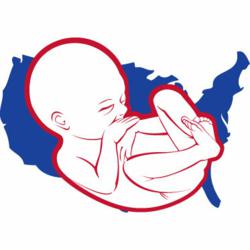 It is pleased that Ron Paul signed the "Personhood Pledge" but it is also suspicious.
Upon receiving the signed pledge with the addendum, Personhood USA requested clarification from the Paul campaign for inconsistencies between the accompanying statement and the pledge language.

The pledge requires that the candidates "stand…with the Republican Party platform in affirming that [they] "support a human life amendment to the Constitution, and endorse legislation to make clear that the 14th Amendment protections apply to unborn children."

Regarding the latter, Rep. Paul stated that "The Fourteenth Amendment was never intended to cancel out the Tenth Amendment. This means that I can't agree that the Fourteenth Amendment has a role to play here, or otherwise we would end up with a 'Federal Department of Abortion.'"
Uh oh. Could be problems ahead. But don't worry; I'm sure between them they'll be able to figure out a way to remove women's rights over their own bodies.