The Twitter account @GlobalCivility has a lot of tweets about that terrible "global civility" protest in Downing Street yesterday. I followed Raquel's example and asked if they'd be protesting things like the flogging of Raif and Boko Haram massacres and mobs killing alleged "blasphemers" in Pakistan. It took them maybe 10 seconds to block me.
Global Civility @GlobalCivility · Feb 8
Demonstrating our love
All men in the first; all women in the second. Civility.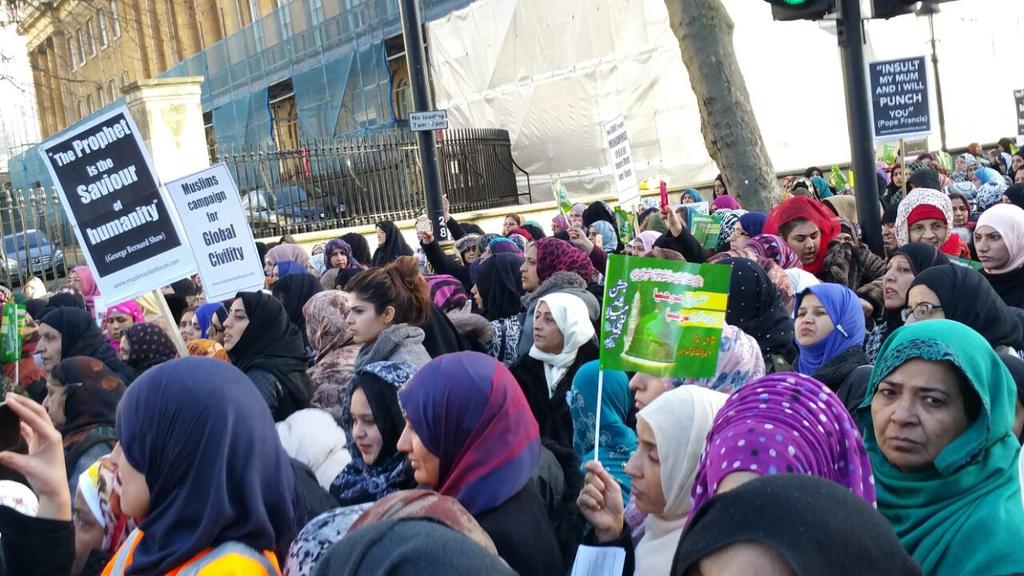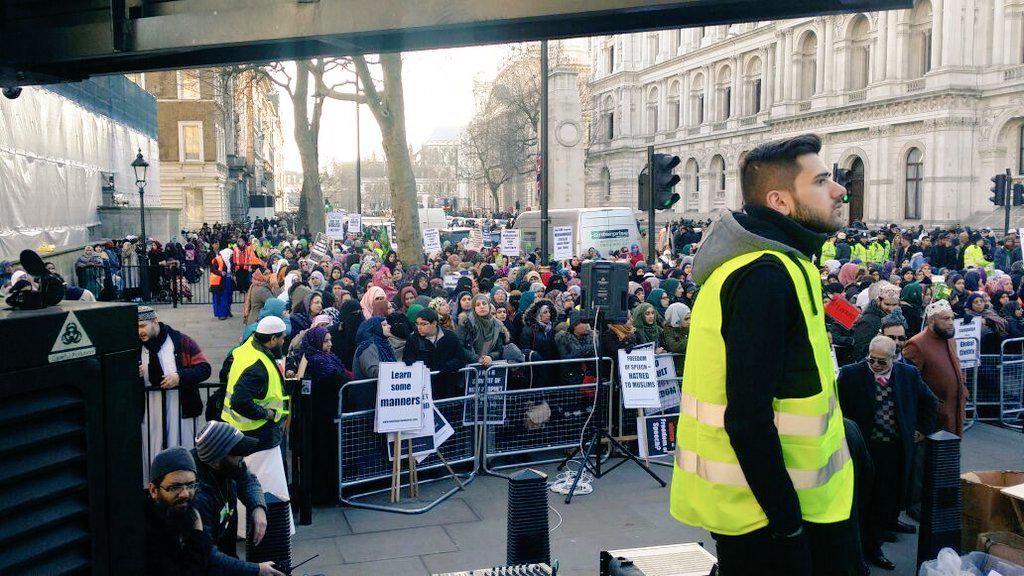 There they are. Not petitioning Saudi Arabia to stop torturing a liberal blogger, but petitioning all of us to shut up about their prophet. If they represent their prophet, then he's a horror.