Catching up with Taslima's adventures via Twitter.
Her talk at the Global Humanist Conference, which was the last talk of the event: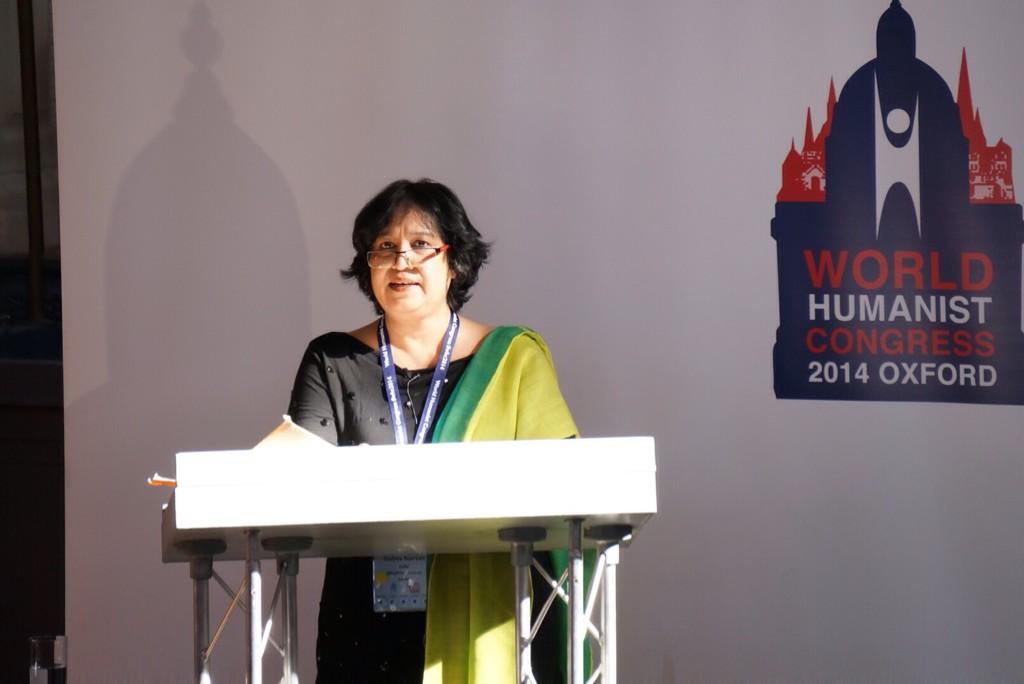 Via Humanisterna
A standing ovation for that talk: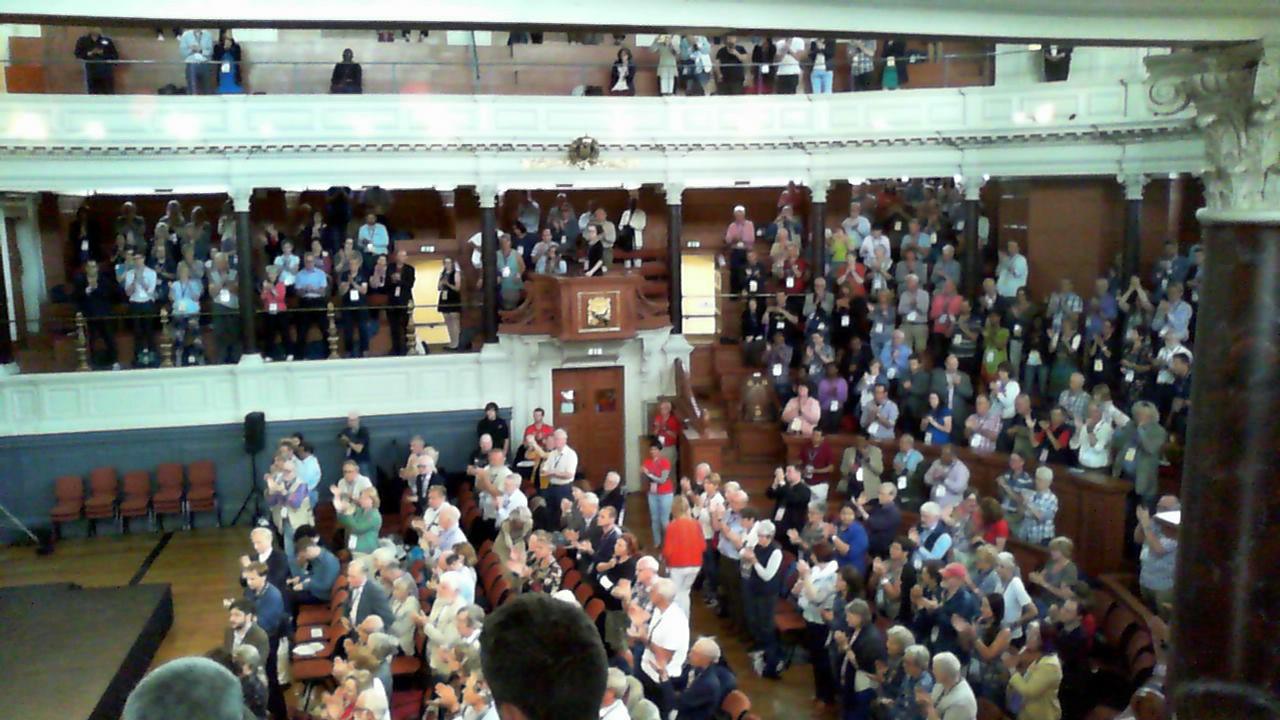 Taslima tweeted
World Humanist Congress honored me by standing ovation. I was so moved.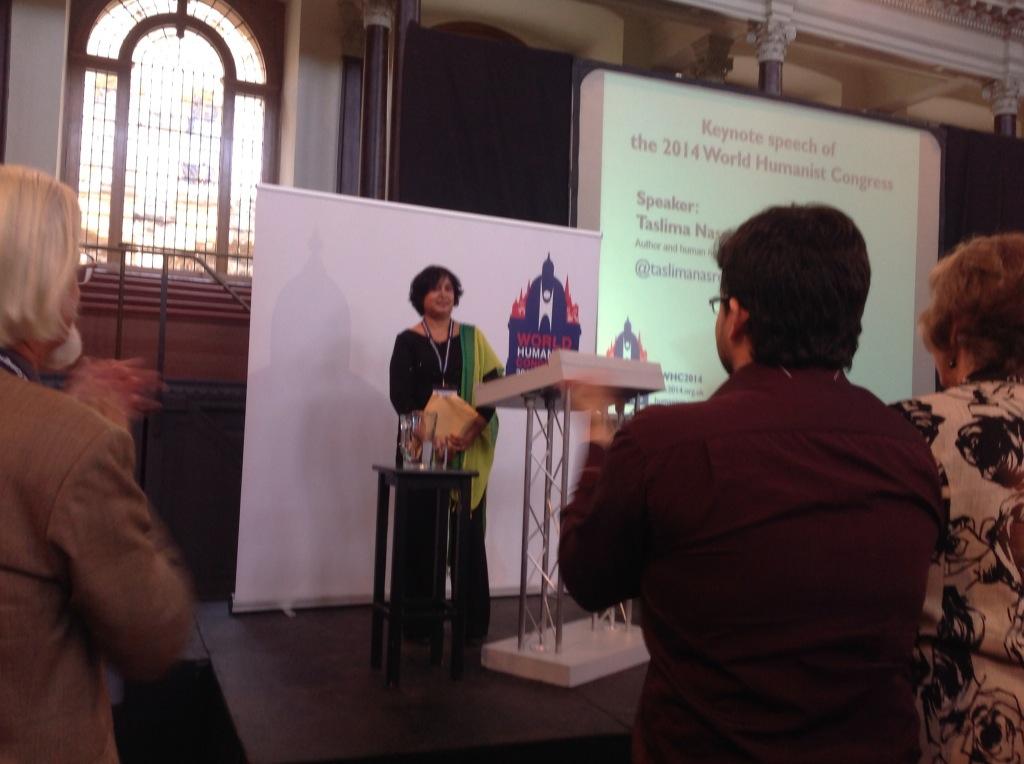 Taslima again:
After my speech Professor Richard Dawkins embraced me. It was a great honor for me.
There's a picture with wonderful Gulalai Ismail: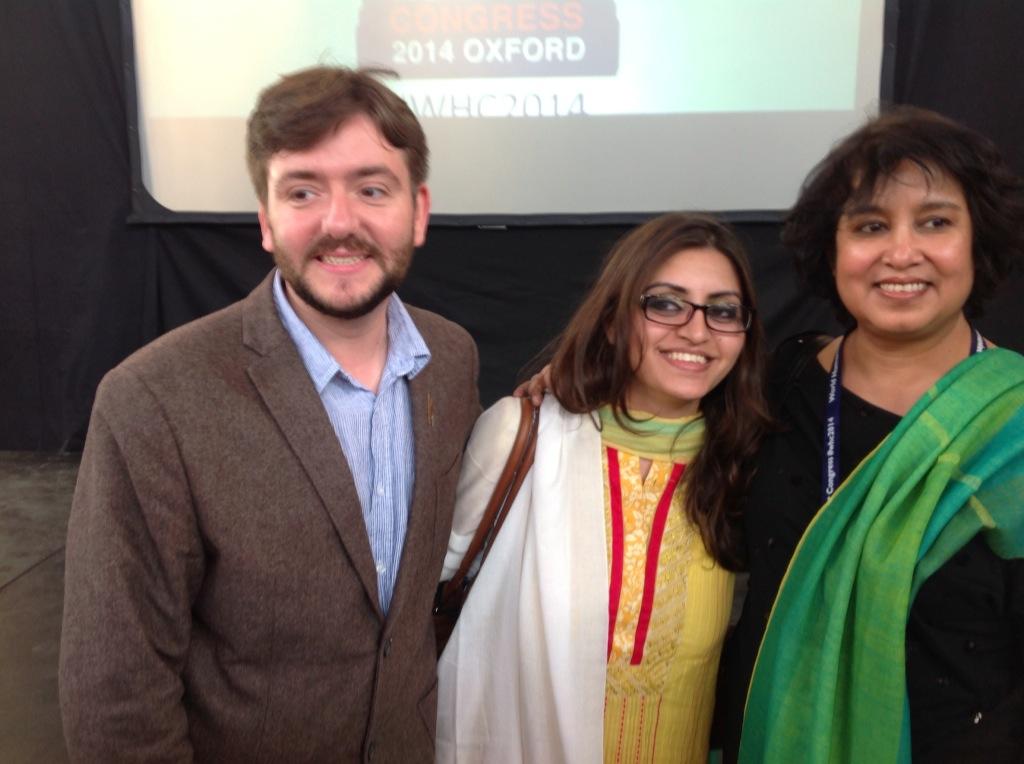 And now she's in Stockholm. Lots more photos on her Twitter.