Taslima is at the World Humanist Congress in Oxford. You could do worse than take a look at her Twitter stream for happy news and pictures from the Sheldonian and nearby.
Like the view from her room: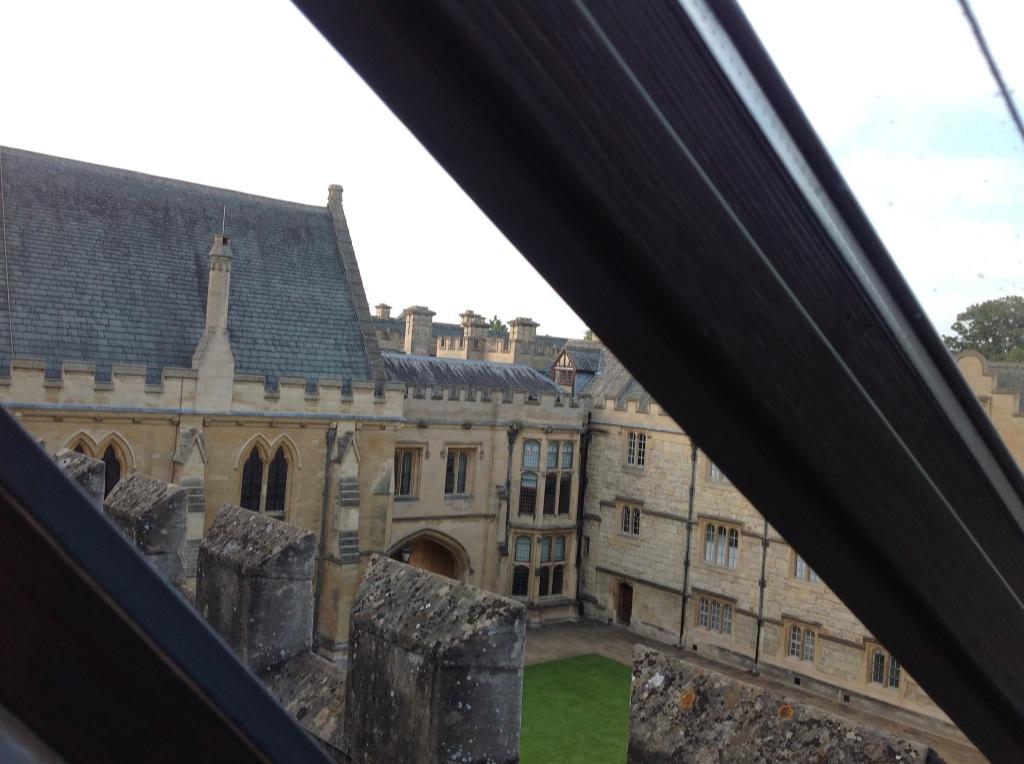 From my window. Look where I am staying now. A famous college at Oxford university. Founded in 1264.
Not bad eh?
And Taslima in the Sheldonian: