Taking control of our affects on the planet's climate requires mostly or entirely ending our use of fossil fuels. At minimum, it requires us to develop a society that can function well without them, and that only uses them in rare circumstances. That's a tall order. We use an incredible amount of energy every day, and a large majority of that comes from burning coal, oil, and gas.
The goal is to continue enjoying the benefits of modern technology, while reducing air pollution, and reducing our destabilizing effect on the climate. Replacing fossil fuels with one other source of power is unlikely. The closest we have to an option there is nuclear power, and while that will certainly be part of the equation, it's unlikely to be a panacea.
The most commonly proposed "solution" is a compound approach, often described as "stabilization wedges". To use a concept popularized by the COVID-19 pandemic response, we need to "flatten the curve" of CO2 emissions, and rather than trying to do it all at once with a total replacement of fossil fuels, we can divide the curve up into different wedges.
For example, one wedge we've been working on already is energy efficiency – improving insulation in homes, using things like LEDs for light, running more efficient appliances, and so on. All of this can reduce the total amount of energy we need to produce per person.
Another might be biogas from sewage. It will never be enough to supply all of our energy, but it's an available source for part of what we need, and it will always exist in a reliable proportion to the number of people feeding into it.
Another is wind power.
Another is solar thermal power.
Another is photovoltaic.
Another is nuclear.
And so on. The progress we make in "filling in" those wedges not only gets us closer to stability, it also reduces the speed at which the climate will warm in the future, which buys us time to adapt to those changes that can no longer be avoided.
One set of wedges can be found in food production. We spend a lot of energy on food. Preparing the ground, watering crops, controlling pests, harvesting crops, processing the harvest, preserving the food, transporting it – all of that takes energy. All of it can also be done with less energy than is currently used. Some of that is a matter of efficiency, but some of it is also a matter of changing how we use the space we have.
As it stands, we mostly use monoculture farming. Vast areas are used for one crop, and one crop alone. This allows us to use specialized equipment to grow, harvest, and process vast amounts of a single food very efficiently, but it also means that very few parts of society grow all the food they need near where it's needed. Instead, it's grown in centralized locations, and shipped around the world. One place grows corn and soybeans, but little meat, fruit, or vegetables, so those must all be shipped in from farther away, which takes energy.
Some of that is determined by climate conditions – not all plants will grow everywhere; but some is just how we've designed our system, and we can start to change that. A study conducted in Sheffield, England, showed that using just 10% of the city's current "green" spaces to grow food, could provide up to 15% of the fruit and vegetables needed by the population of that city:
In a study published in Nature Food, academics from the Institute for Sustainable Food at the University of Sheffield investigated the potential for urban horticulture by mapping green spaces and grey spaces across the city.

They found that green spaces including parks, gardens, allotments, roadside verges and woodland cover 45 per cent of Sheffield — a figure similar to other UK cities.

Allotments cover 1.3 per cent of this, while 38 per cent of green space comprised of domestic gardens, which have immediate potential to start growing food.

The interdisciplinary team used data from Ordnance Survey and Google Earth to reveal that an extra 15 per cent of the city's green space, such as parks and roadside verges, also has potential to be converted into community gardens or allotments.

Putting domestic gardens, allotments and suitable public green spaces together would open up 98m2 per person in Sheffield for growing food. This equates to more than four times the 23m2 per person currently used for commercial horticulture across the UK.

If 100 per cent of this space was used for growing food, it could feed approximately 709,000 people per year their 'five a day', or 122 per cent of the population of Sheffield. But even converting a more realistic 10 per cent of domestic gardens and 10 per cent of available green space, as well as maintaining current allotment land, could provide 15 per cent of the local population — 87,375 people — with sufficient fruit and veg
It's hard to know exactly what a more balanced society would look like, but I have to say that one in which people live around growing food, even in cities, seems like a step in the right direction, to me. I also think we ought to be doing more to grow food near where it's eaten through indoor farms of various sorts. As I've said before, we need to make big changes in how we conduct agriculture, and those changes should account for the volatility of a warmer planet. Not every place will be able to feed itself at all times, but the closer we can get to that, the better we'll be able to deal with a more chaotic climate, and the better we'll be able to meaningfully help each other when needed.
That also applies to personal life. In the past, we were not as insulated from the world, and most societies made a habit of storing food and supplies against emergencies, or taking the nomadic approach and moving away from shortages. The fact that, as a species, we've become largely immobile, means that things like storing food, water, and medicine against unforeseen emergencies is a habit we should cultivate.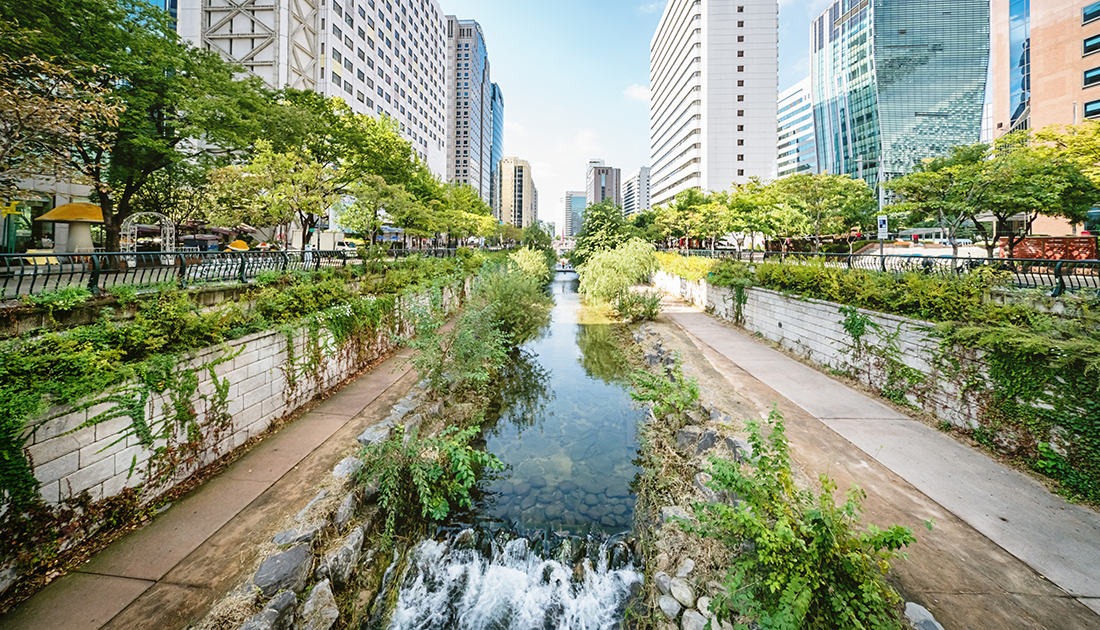 Having food production be more diverse and abundant at a local level is part of that. It means that a blight on one crop won't automatically mean famine or economic collapse, and it means that a disaster in another part of the world will do less to affect food supplies where you live. That, and gardening seems to improve quality of life for a lot of people.
I hope this study on urban gardening can point to a path we follow more, as an increasingly urban species, trying to find a more balanced way to live on this planet.
---
Unfortunately, life costs money, and my income from this blog has yet to meet minimum wage for the time I put into it. If you can afford to, please consider pledging a couple dollars per month or so through my Patreon. This will help me continue creating and improving this blog by keeping a roof over my head, and food in my carnivorous pets so they don't eat me. Crowdfunding requires a crowd, so if you can pitch in a little, it would help a great deal!