And then they discovered that it was a pattern. What a surprise.
The men's rugby club at the London School of Economics, disbanded this week over a homophobic and misogynistic leaflet distributed to prospective members, had previously been involved in actions including "blacking up" and playing Nazi-themed drinking games, according to the university's students' union.

The revelations came as it emerged that another university rugby club, at London Business School (LBS), was dissolved for 12 months last year following complaints about racism and lewd sexism in a leaflet produced to mark a tour of France.
Oh gosh, it's just lad culture, it's just banter, what's everyone getting so worked up about? [insert here reference to women's underpants getting bunched or twisted or in a knot or otherwise misaligned]
In an email to members to further explain Tuesday's decision to disband the men's club for an academic year, the LSE students' union president, Nona Buckley-Irvine, said an investigation had uncovered "a negative culture within the club that has existed for years".
I think by "negative" she means "bad" or "harmful" or the like.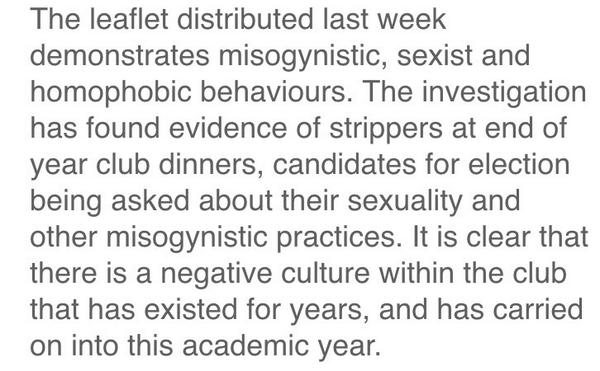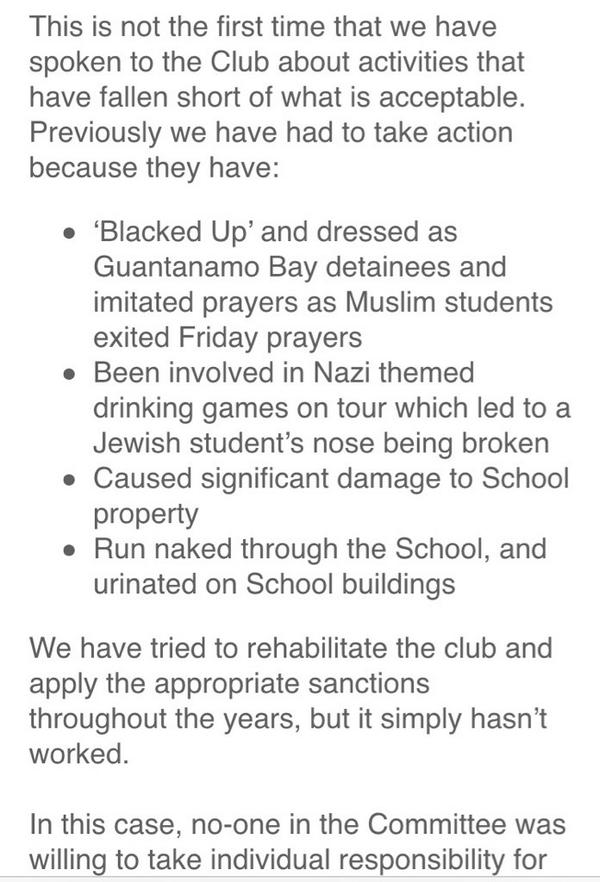 It's a war on bloke culture, I tells ya.
The men's rugby club at LBS, also part of the University of London, was disbanded last year after it distributed a 50-page tour booklet filled with explicit images of a sexual nature and references to positions such as "torturing Muslims", "aiding terrorists" and "sweating like a rapist".

An LBS spokesperson said: "The investigation did uncover a wider cultural issue within the men's rugby club which was completely out of line with our values. The club opted to take collective responsibility and a decision was taken to disband the men's rugby club for an academic year."
War on blokes!