CNN notes that being a big noise in the Catholic church provides some pretty comfortable lodgings.
There's Timothy Dolan's cottage on Madison Avenue, for instance.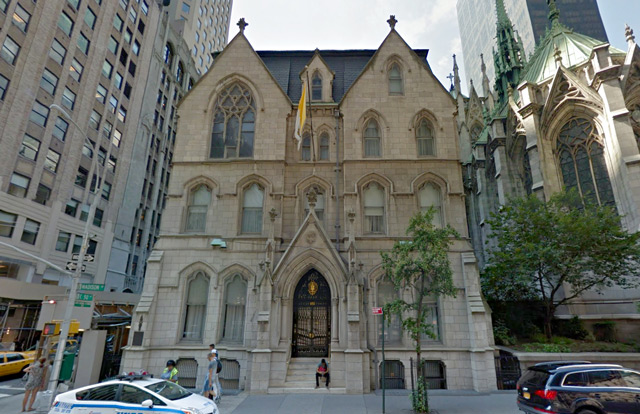 From Google
It's 15,000 square feet. He squeezes into it with three other priests. Not too shabby, is it.
The one in Chicago for Cardinal Francis George is even nicer.
This mansion has 19 chimneys and sits on 1.7 acres of prime real estate in Chicago's ritzy Gold Coast neighborhood. It's worth $14.3 million "as is," but the property could fetch far more, appraisers told CNN.

George, whose private quarters occupy the mansion's top two floors, according to the archdiocese, shares the residence with two bishops and a priest.

Three nuns who care for the cardinal and his mansion live in a 5,800-square-foot coach house near the main residence.

The mansion's size, architectural details, location and unobstructed view of nearby Lincoln Park make the residence "one of a kind," said Thomas Schurer, director of sales for Chicago's Real Valuation Services, which appraised George's residence for CNN.
But hey, they deserve it for their hard work in making sure that women who have incomplete miscarriages will die because they can't get an abortion.