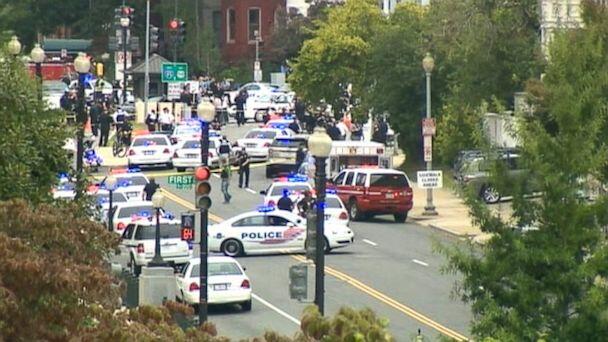 The all clear sign has been given but lots of questions remain about a reported shooting and car chase in the nation's capital. Preliminary reports suggest a car tried to breach security at the White House, that that evolved into a car chase, rumors are the suspect has been captured or killed.
Via Pete Williams live 'at about 2 PM the driver of this car tried to ram one of the White House security gates. Driver then tried to drive away, a car high speed dramatic chase ensued up Pennsylvania Ave until the car crashed a block past the capital building. The female driver then jumped out, and a shoot out occurred in which she was killed and at least one DC police was hurt and transported to ER by helicopter.'
There are rumor on Twitter of another suspect in custody. By the way, those capital police are furloughed and working without pay today.
Update: It appears the second occupant in the shooter's car was a child for chrisakes. The shooter may have been hurt in the car crash and not shot. But she is in custody.