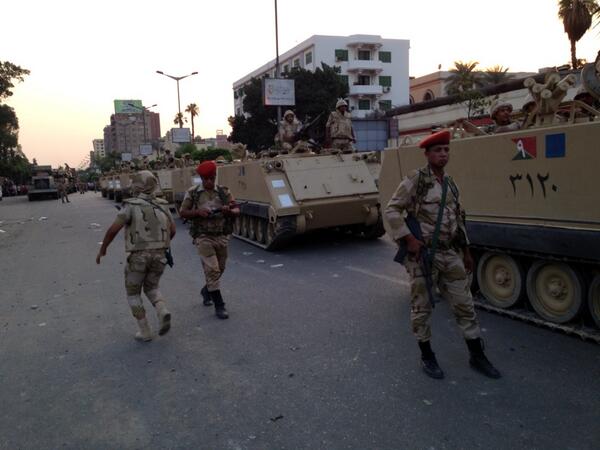 Update: CNN live reporting a coup is underway
Via NYT — CAIRO — With a potentially violent showdown looming between Egypt's military and the Islamist backers of President Mohamed Morsi, the country's top generals summoned civilian political leaders to an emergency meeting on Wednesday to discuss a new interim government while moving tanks toward the presidential palace and restricting Mr. Morsi's travel — new signals of an impending military takeover. A top presidential adviser said a coup already was under way.
Hashtag #Egypt; #Cairo; Twitter feeds RichardEngel: Reports military deploying at key sites and intersections, not only in #cairo . Also highway to Alexandria
Bear in mind the military in Egypt is by some accounts I;m seeing, the less extreme, more secular interest. How it would play out if they take over though is anyone's guess.