So there's this thing called the Golden Globes, in which awards are given out to famous people for doing things for which they're famous for: i.e. pretending to be other people on television. Famous people arrive, wearing clothes that cost an amount more than you or I will ever spend in several years, to an event to celebrate make-believe. An event where famous people sit for hours, listening to their colleagues name genres, then name names, then give awards – again and again and again – with shots of bored performers interspersed with laughter or smiles.
Of course, where there's famous people, reporting – sorry "reporting" – is sure to follow.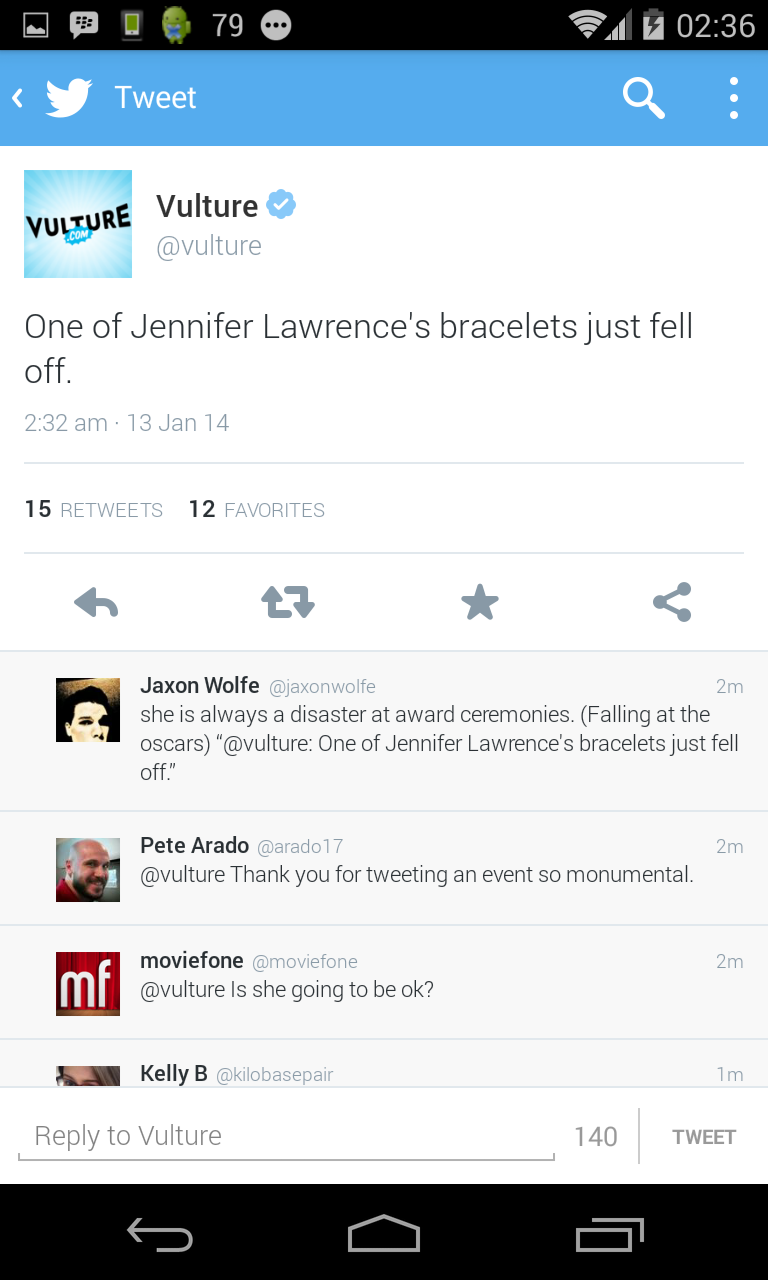 Oh dear god no. Please, won't someone do something!
Aside from dropping jewellery, famous people telling other famous people they had met before was also worthy of headlines.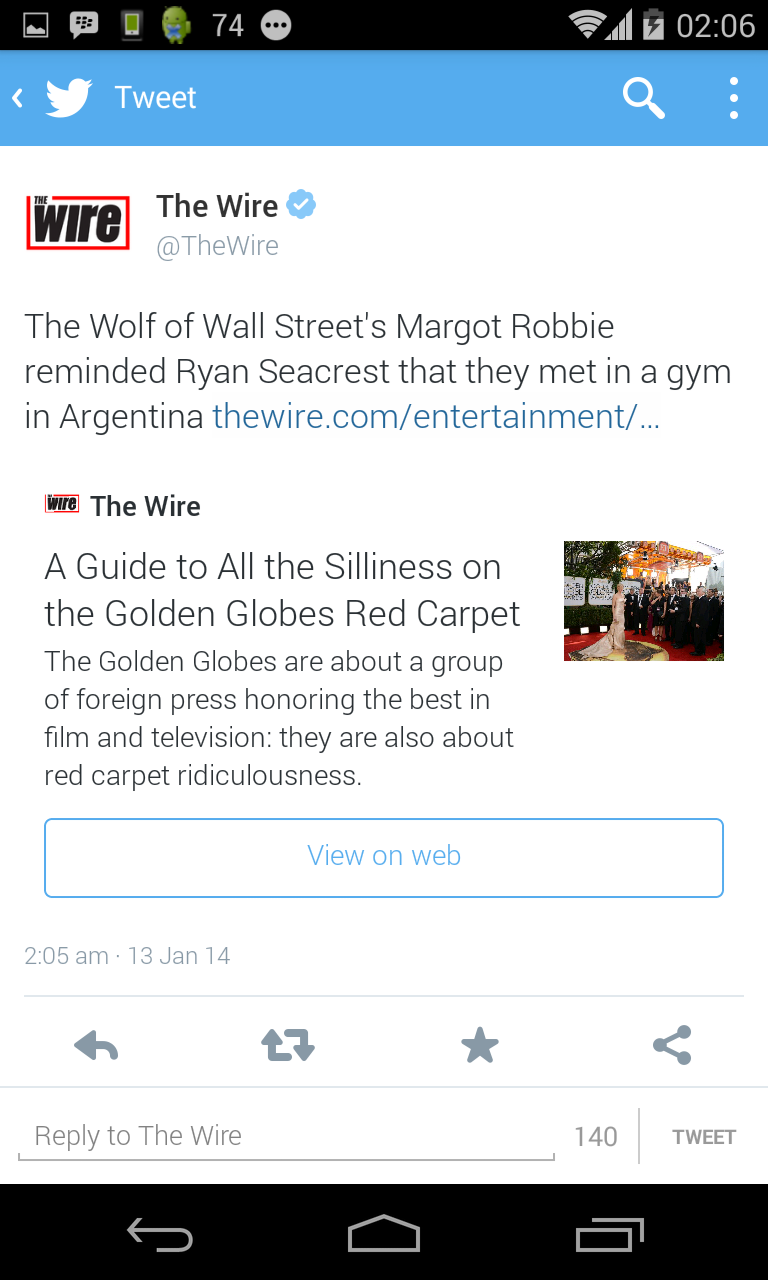 Things got fantastically weird and idiotic – more so – when E! revealed it didn't know how language worked – or perhaps did know, since anything they reported just was "fun".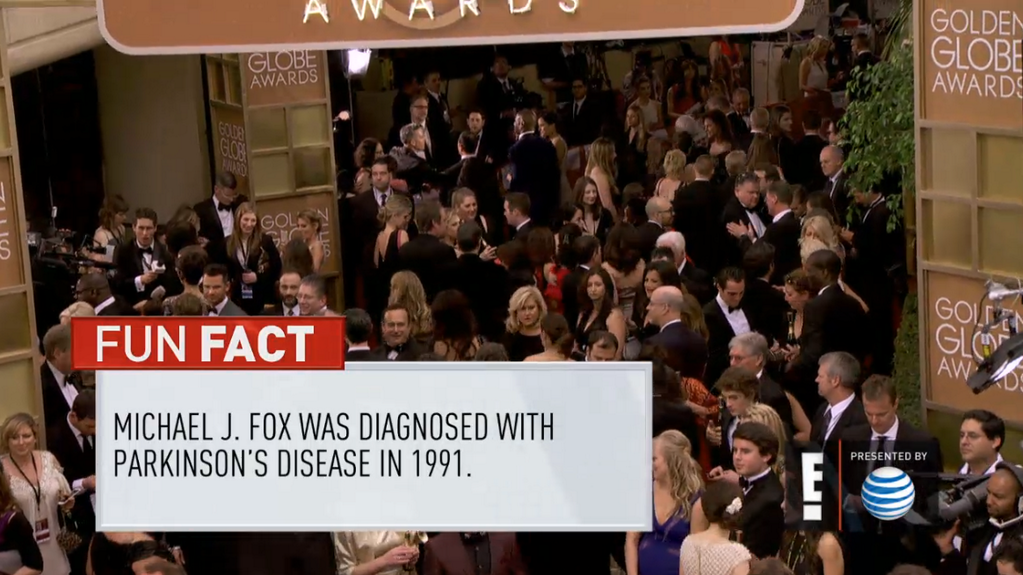 And if that wasn't enough, they had a gritty sequel.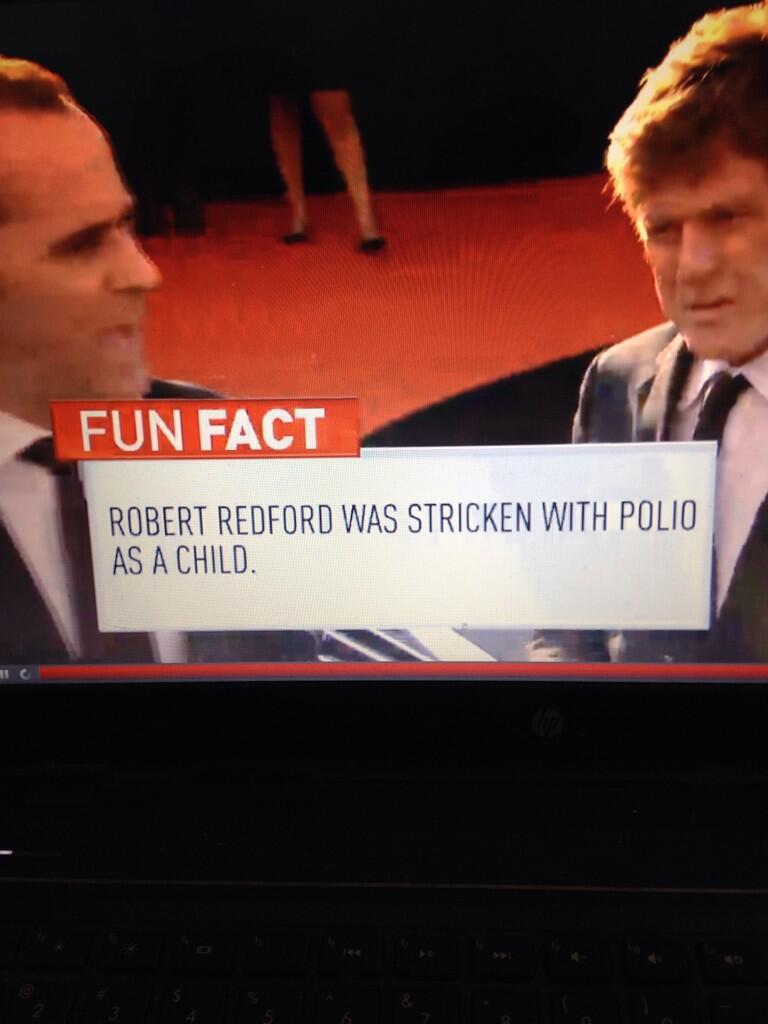 This was followed by "FUN FACT: WE ALL DIE ALONE", "FUN FACT: CHILDREN DIE OF STARVATION WHILE OTHERS DIE FROM OVEREATING", and "FUN FACT: EVERYTHING ENDS, ALL IS FORGOTTEN, EFFORT IS MEANINGLESS IN THE VOID OF NOTHING AND SUFFERING."
The creepy obsession had a moment of self-realisation which was soon forgotten, as Gawker, who had been reporting on this non-event since it began Tweeted: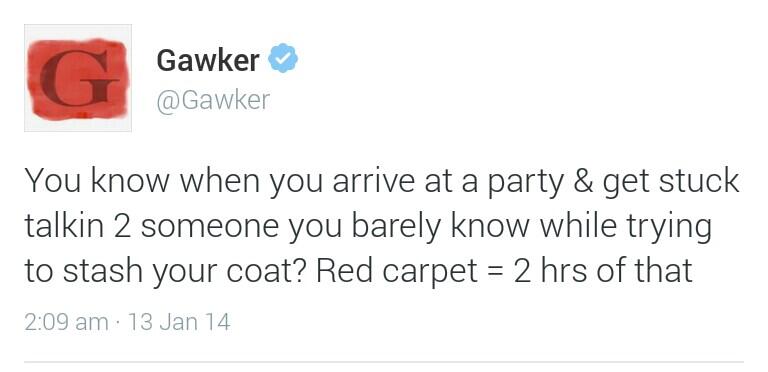 "We know this is a boring, stupid event, but we're going to keep reporting on it anyway for your viewing pleasure because we need to meet the demands of our advertisers and viewership." How cynical and insulting.
I love that we celebrate creative genius and brilliance; indeed, creativity is essential to any person, no doubt, each of whom likes a variety of creative mediums. TV is no different: Look how Breaking Bad worked Dostoevksyian magic and genius into itself and was the darling of TV critics; look how so many are enanmoured with BBC's Sherlock with its wonderful plots and exquisite cinematography.
What I hate about celebrity culture is how we've turned celebration of the art into obsession of the performers. Yes, let's award them as we do even for scientists. But, at the very least, can we question the purpose of the red carpet? Are we really reporting on famous people walking to an even more boring event? Are we really so cynical about what audiences do and should enjoy that we focus on what women are wearing rather than on how they did their art proud? Why do we celebrate or tolerate the creepy fawning and nitpicking and brazen abandonment of reason when it comes to celebrities? They're walking down a carpet. Walking. Down. A carpet.
I've had enough of this and I hope more of you do too. Those sites whose Tweets I've captured have great content, but they morph into Mr Hydes of creepy stupidity and banality when awards happen. So do some people. We need to point out how stupid this is, because the performances and the art itself matter more. Let's celebrate the art and artists for the actual wonder and joy they bring; not the dress they're wearing or how much jewellery they're dropping.