More from Siobhan Heanue, because she's a journalist (for ABC, the Oz one) and she was looking at temples when the earthquake hit, so she's tweeting these heartrending photos.
12 hours ago there was this
LIVE on #Periscope: Patan Durbar Square Kathmandu Nepal https://www.periscope.tv/w/Vxxh_zkyNDU5fDcwMDA0MjN-CfrLnC9NHLD72y5BqYsxHoOM8DxADi3oiGWyFeAi9w== …
Then an hour later
Huge earthquake in Kathmandu. I'm terrified.
Locals dragged her into a cafe, she said, but she was still afraid; aftershocks.
Then the first photo
Devastation in patan. Kathmandu earthquake.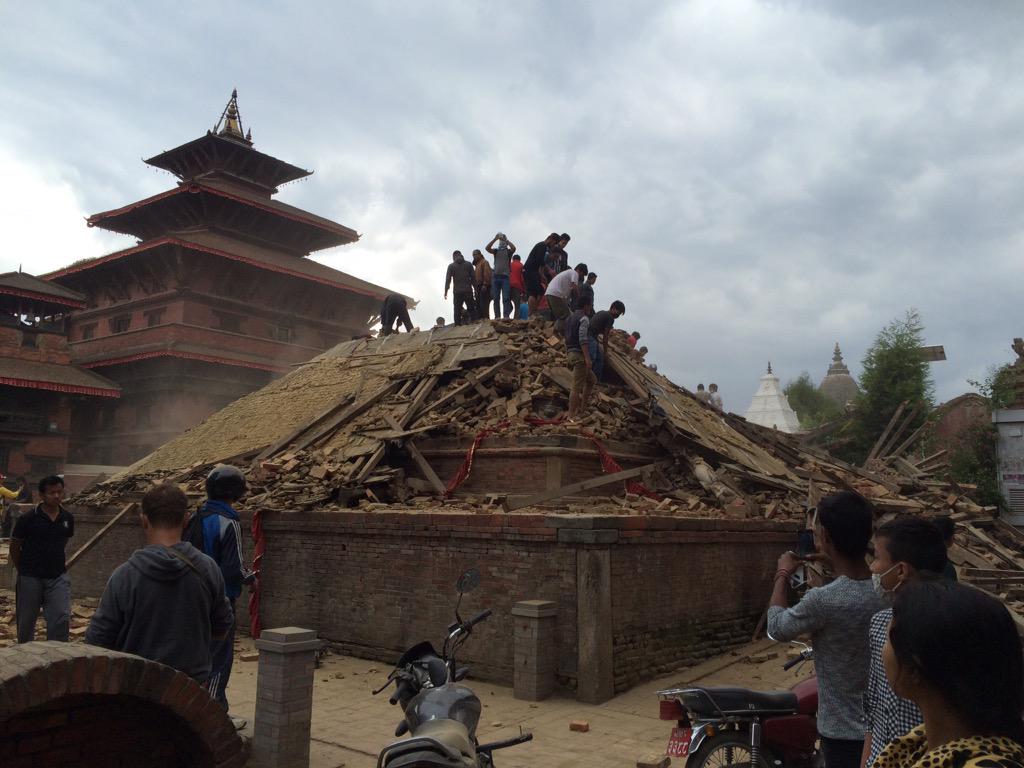 Then more photos
Kathmandu patan district. Old royal square devastated.
Kathmandu quake aftermath. Clearing rubble to search for survivors.
She has lots more. Good luck to her.