Via @EverydaySexism via @Cheesyhel – a cheery little birthday card for a girl turning 13 –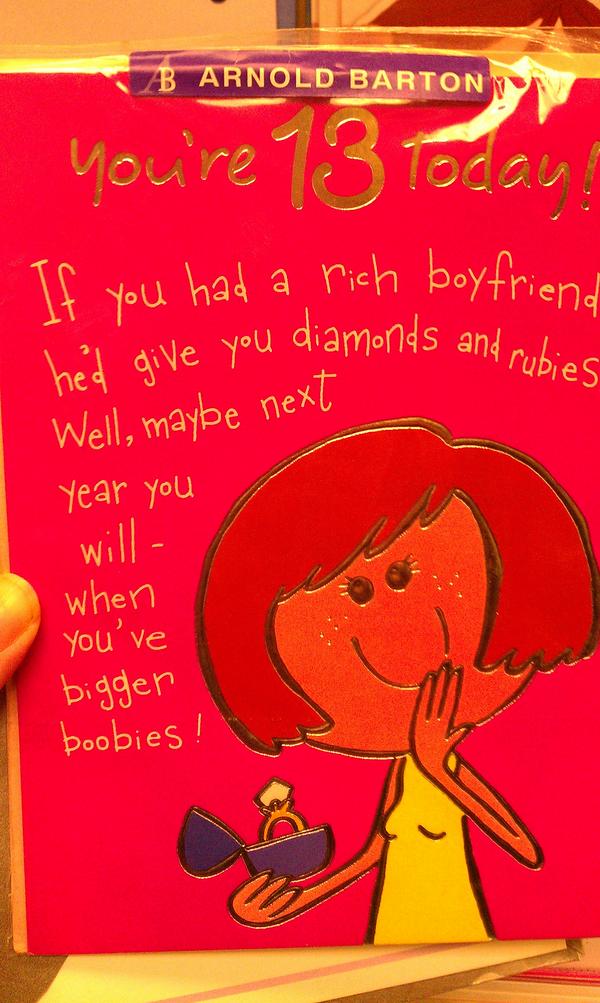 Update – the good news is that it's apparently old stock. The bad news is that Cheesyhel just saw it in a local newsagents in her town.
Update 2 –
The image is a card, with "You're 13 today!" at the top and a cartoon picture of a girl beaming with surprise and pleasure at a box with a ring in it. In smaller writing that winds down the page it says
If you had a rich  boyfriend
he'd give you diamonds and rubies
Well maybe next year you will  –
when you've bigger boobies!