I heard a long report on BBC World about Malala Yusufzai a couple of hours ago, including a big chunk of an interview with her. On top of everything else, she's fluent in English. I looked for it via Google and thought I'd found it but was surprised at how cheery the reporter sounded – then I belatedly looked at the date: it was last January. She starts reading from the diary she wrote for the BBC at 1:25 in.
The report I heard today interviewed the New York Times reporter Adam Ellick, who got to know her in 2009. He posted a photo to Twitter. The other guy is her father.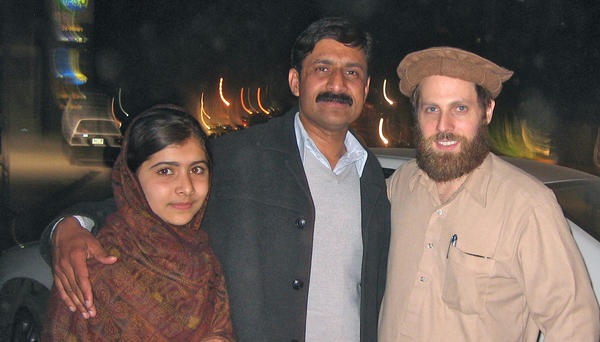 Nighat Dad tweeted pictures of herself with Malala.