Hey! Want to piss off some homophobic fundie bigots? Of course you do!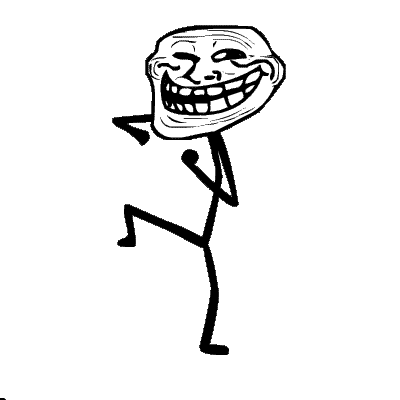 So recently, a dearly beloved snack food came out in support of marriage equality. And there was much wailing and gnashing of teeth among people whose lives are filled with anger and fear, that they would never again be able to enjoy their favorite cookie. Truly, my heart bled. Did yours? I bet it did, you softie, you.
And now, a group of folks called Minnesota for Marriage, which is a curious thing for a group trying to prevent certain people from being allowed to marry to call themselves, are declaring war (which, I guess, is what you do when you're all about love) against General Mills. Because General Mills supports love and equality and marriage for everyone, you see, and that is an evil Satanic homodevil thing to do. And MFM's Andy Parrish, who wants all his loyal prayer warriors to know he can be reached at Andy@MinnesotaForMarriage.com, will have none of it.
Well, my my. For sure, General Mills definitely needs someone at their backs. So why not? After all, who doesn't enjoy Count Chocula? (Okay, don't answer that. But, good grief, Trix! Whose childhood wasn't positively influenced by the Trix rabbit!)
So here are some fun ideas. You can send old Andy a note letting him know that you appreciate the information that General Mills have come out against the kind of bigotry by which Andy has chosen to define his life, and that you will certainly support their products in any way you can. Better yet, if you're a gay couple, what fun could be had by sending Andy a photo of yourselves, posing with your favorite General Mills cereal. One of you could be feeding the other a spoonful of Cheerios in a sultry way. Or if you really wanted to make Andy's head asplode, one of you could be licking flakes of Total off the other's body with the note "You bet I'm getting 100%!"
Trolling. It is such an art!
Looking forward to seeing what shenanigans ensue.
---
Quick addendum: General Mills is not the company that makes Oreos. That's Kraft. Thing is, they're both proudly pro-equality, the bigots hate them both now, so we should give them our love.
---
Addendum the Second: According to PZ, this post appears on Minnesota for Marriage's FB page.

And they're trying to disown it by saying it was put there by a hacker. (Here's the proof that that's a lie and desperate spin, and that they support the scriptural sentiment.) But they wouldn't take it down until "Facebook's forensics team" identified the hacker. (eyeroll) So it stayed up until the afternoon of Wednesday, June 27, getting all kinds of high-fives from MfM's fellow fundie bigots.
But here's the thing. You don't get to do this. You don't get to trumpet your bigotry with a fanfare of Biblical justifications, and then repudiate one of the principal passages from the very holy scriptures upon which that bigotry is founded, because you're uncomfortably aware that by modern, secular, humanistic moral boundaries, its incitement to murder goes a little too far. If this book is the divinely inspired word of your creator, from whom you believe your "morality" comes, what basis you do have to pick and choose what "morals" he gets to teach you?
If God is your "absolute moral authority," and he says do this, you can't say "Yes God, you're my moral authority, except when you tell me to kill someone." Because aren't you then placing your "relative" moral values over those of the "absolute" lawgiver?
Think for yourself. Make your choice. Millennia-old religious edicts or modern enlightened thought? In or out?