Comet ISON live … may be falling apart!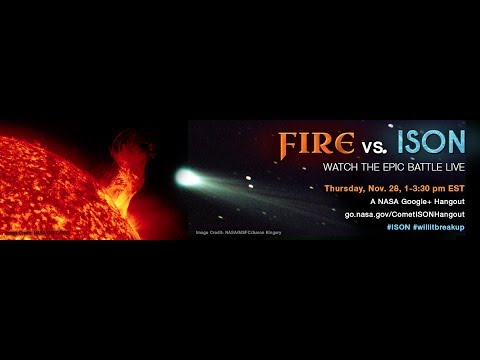 USTREAM Live Video from NASA and Google Plus Hangout … I'm trying to embed this live video feed but so far no go.
About the Author
Steven Andrew is a struggling free lance writer, who supports his blogging habit with a job in the software development industry, and a regular contributor to the popular progressive website Daily Kos. Praise & complaints can be sent to DarkSydoTheMoon-at-goodoldAOL then dot com, or delivered directly on Twitter @SAndrewDKos.
Support FTB
Make a donation...
---
Make a recurring donation...
Events