Yeah, that's pretty much what happened with yet another atheist leader person man, as Ed highlights. Assistant Professor of Philosophy, Peter Boghossian, decided, for some reason, to ponder why someone could be proud of being gay, since, you know, it's not like you had to work hard at… being gay. Um… For a guy who writes books about concepts, is a professional philosopher, it's clear the pride aspect of "gay pride" went over his head and right into the myopic heart of his increasingly strange stances.
However, from that awfulness, there was also a beautiful response, which I put here below.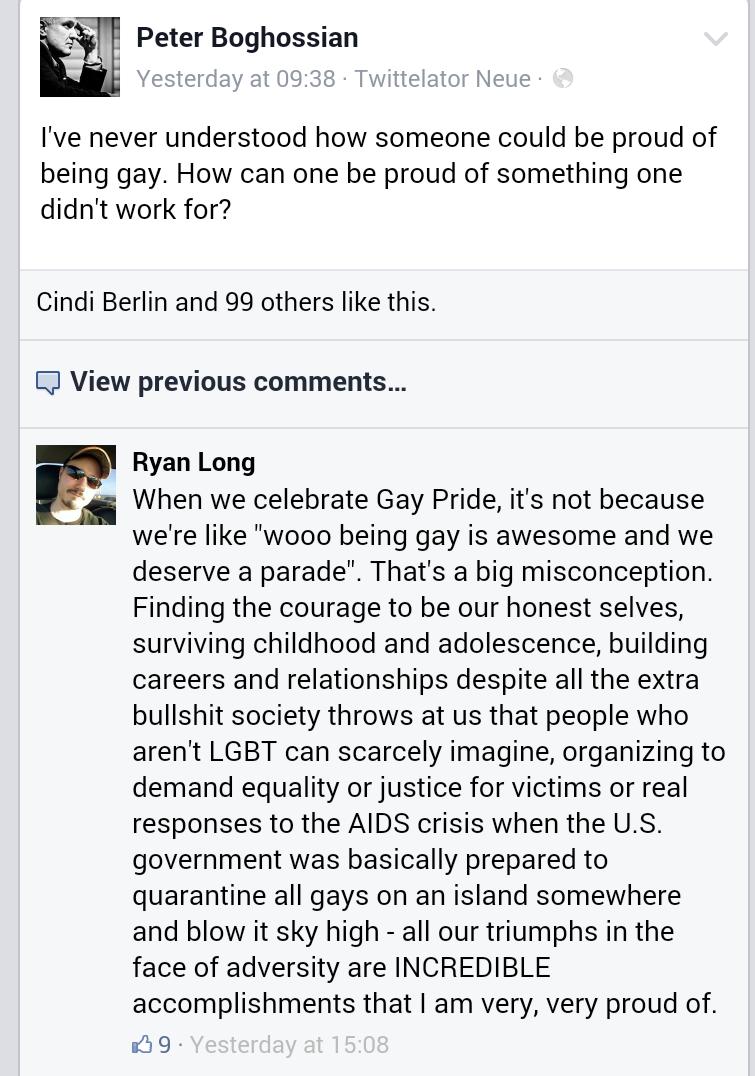 Well said, Ryan Long. And seriously: what kind of person says a marganlised group – who are to this day still targeted, harassed, unable to marry, hated, raped and killed – can't be proud of getting recognised as persons? I'm getting tired of these dudes with platforms pronouncing on the lives and statements of the very people we'd hope they'd be supporting.
Basically, Boghossian's pronouncement sounds little different than people who yell "You don't see straight people doing pride!"