In honor of the Bangladesh atheist bloggers
Mo draws the line. The barmaid had better start packing.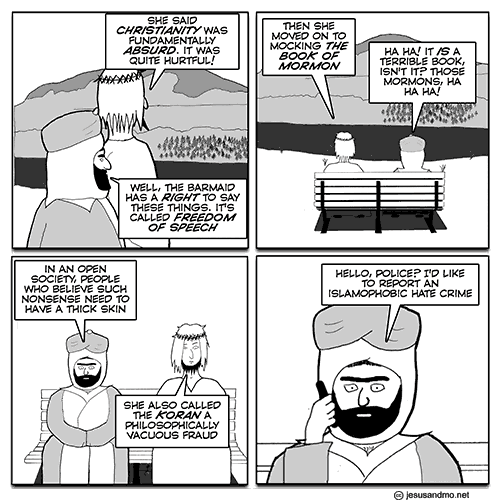 About the Author
Ophelia Benson is a columnist for
Free Inquiry
and the co-author of
The Dictionary of Fashionable Nonsense
,
Why Truth Matters
, and
Does God Hate Women?
Show your ongoing love for B&W
Support FTB
Make a donation...
---
Make a recurring donation...
Events