We often talk about underhanded tactics in politics and let us get this straight.
Neither side in the USA is bereft of such tactics. For every vitriolic rant about Hilary Clinton being some testicle shrivelling bitch who eats the souls of men there are equally sexist and indeed vile depictions of conservative women. Who's Naylin Paylin for example (It was a spoof porn released during Sarah Palin's run as for VP).
And more recently?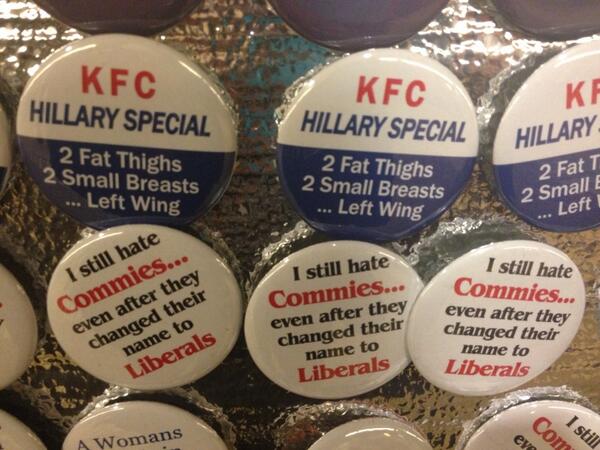 This one's from Carla Marinucci.
It's an acceptable form of sexism because it denigrates a woman we don't like.
And it is just rather icky. We can't really claim to have any high ground on this one.